Posts tagged 'Downloads'
Complete the form on our @careersocialmedia Instagram page –
The Hollandcodes.com Master Course is a training program for professionals who want to know master Holland Codes resources.
You will –
Receive key factors to determine the right inventory or test that meets the needs of your clients or students
Learn the three steps in the career planning process
Gain an understanding of Holland Codes as well as the interrelationship between Holland Codes, careers and college majors
Have access to the leading Holland Codes inventories or activities
Receive a supplemental career and college major exploration resources
After completing this course, you will –
Have a step-by-step guide to explore careers and college majors
Use the course to help your clients and students pinpoint interests and Holland personality styles.
Have strategies to help your students and clients discover who they really are with tools to understand their likes, dislikes, and interests
Know how to help your students and clients match their likes, interests, skills, and personality styles to careers
Have resources to find training programs that are a match to the careers that they are interested.
This course is the result of 20 years of experience researching Holland Codes assessments, tests, activities, and resources.
Course Activities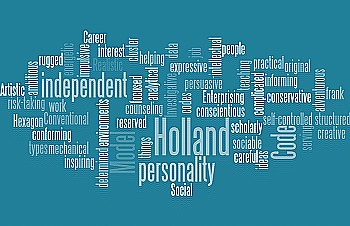 Here are examples of course activities –
Step 1:  Read the files in the Introduction module.
Step 2:  Read the activities.  Activities come with fact sheets and other resources.
Build Self Awareness
Understand Career Interest Groups – What do the scores mean?
Know RIASEC Personalities
Selecting the Right Training Program
Career Planning – Putting the Pieces Together
Step 3:  Complete the battery of Holland Code Inventories ($200 value)
Career Interest Inventory
PIC Career Survey
RIASEC Interest Inventory
Self Directed Search
Strong Interest Inventory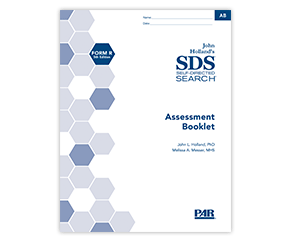 Step 4:  Match Interests to Career activity.
Step 5: Utilize Research a Career Tool.
Step 6: Build list of potential careers.
Step 7:  Perform Search for College Tool.
Step 8:  Make a list of potential college majors.
Step 9:  Complete other Career Planning activities.
Receive bonuses on future Hollandcodes.com purchases.
Read more about the Hollandcodes.com Master Course
EARN Extra money!
As Affiliates, you earn money when your customers or clients order our products.
When you refer customers to the downloads, you receive affiliate commissions.
Don't worry, there is no product to ship. Hollandcodes.com handles the transactions and the downloads.
By joining this affiliate program, you can earn commissions by promoting our products.
About PayLoadz
 
Since 2002, PayLoadz has provided a service to sell downloadable items such as software, ebooks, music, movies, digital art, manuals, articles, crafts, templates, files, and anything else that can be downloaded.
Hollandcodes.com has successfully been using PayLoadz since 2009.
Sign Up at Payloadz.com

Click on the Affiliate Builder link for one of our most popular downloads.
Steps to Become an Affiliate!
We provide detailed instructions so that you can complete the process.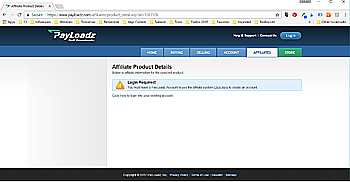 You will re-directed to Payloadz web site.
If you do not have an account, you can sign-up for a free Affiliate account.

To sign up, click on the

"Click Here

.

" link

to create a PayLoadz account.

If you have a Payloadz account,

click on the

"Click Here

.

"

to login in existing account.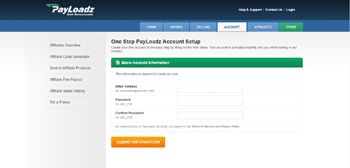 Complete on One Step Payloadz Setup.
Enter the following information –
Email Address
Password
Confirm Password
Click the "Submit Information" button.

After you complete the sign up, you will be receive your login information in an email.  The email will have the following information –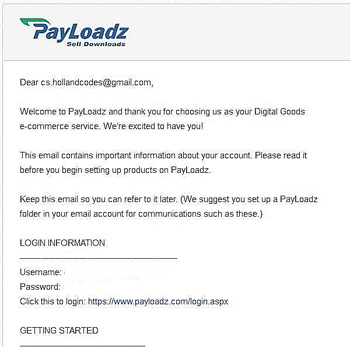 After you complete the sign up, you will also be re-directed to the Affiliate Product Details web page.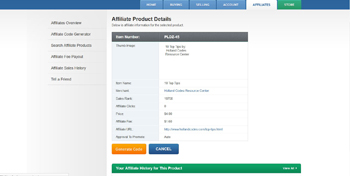 On the Affiliate Product Details screen, you will be the following information –
To generate the Affiliate Code, click on the "Generate Code" button.

You will immediately receive an email with the Affiliate Code details.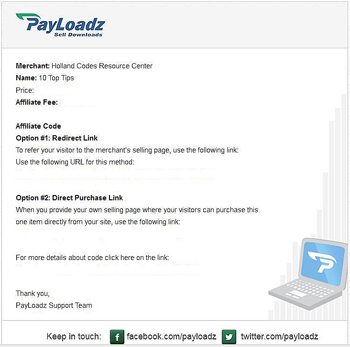 You will be also re-directed to Affiliate Code web page where you receive following options to sell the Hollandcodes.com products –
Link

to

Hollandcodes.com

website

Buy Now

or

Add to Cart buttons

/ links

on your web site or blog using html codes or text links
Text links in social media/ email advertising
When you make an affiliate sale, you will be paid via Paypal.
If you do not have Paypal, sign up for Paypal.
Description of Affiliate Products
Get more information about our affiliate products –
Once you have joined the Payloadz, complete the form on the Affiliate web page, and we will send you a 50% discount link for 10 Top Tips download!
Become a Hollandcodes.com Affiliate!
Hollandcodes.com has FREE Download Samples  –
Holland Code Downloads include –
* Paint Careers With Colors
* Holland Codes Resource Toolkit
* Holland Codes Occupational Poster Scoring System
* Bingo Card Sets for Adults and Children
* Occupational Posters for Adults and Children
* Unlock the Treasure Chest (Adult)
* Unlock Your Treasure Chest Guide to Career Exploration (Children)
* Unlock Your Treasure Chest Guide to Career Exploration (Children)
* Holland Codes and Career Clusters Posters Set
All

Downloads are sale.
Offer expires

soon

.

Order today!!!