Archive for the 'teen career assessments' Category
Complete the form on our @careersocialmedia Instagram page –
The Hollandcodes.com Master Course is a training program for professionals who want to know master Holland Codes resources.
You will –
Receive key factors to determine the right inventory or test that meets the needs of your clients or students
Learn the three steps in the career planning process
Gain an understanding of Holland Codes as well as the interrelationship between Holland Codes, careers and college majors
Have access to the leading Holland Codes inventories or activities
Receive a supplemental career and college major exploration resources
After completing this course, you will –
Have a step-by-step guide to explore careers and college majors
Use the course to help your clients and students pinpoint interests and Holland personality styles.
Have strategies to help your students and clients discover who they really are with tools to understand their likes, dislikes, and interests
Know how to help your students and clients match their likes, interests, skills, and personality styles to careers
Have resources to find training programs that are a match to the careers that they are interested.
This course is the result of 20 years of experience researching Holland Codes assessments, tests, activities, and resources.
Course Activities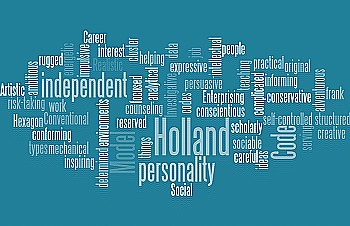 Here are examples of course activities –
Step 1:  Read the files in the Introduction module.
Step 2:  Read the activities.  Activities come with fact sheets and other resources.
Build Self Awareness
Understand Career Interest Groups – What do the scores mean?
Know RIASEC Personalities
Selecting the Right Training Program
Career Planning – Putting the Pieces Together
Step 3:  Complete the battery of Holland Code Inventories ($200 value)
Career Interest Inventory
PIC Career Survey
RIASEC Interest Inventory
Self Directed Search
Strong Interest Inventory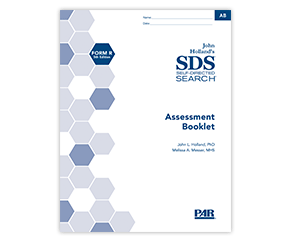 Step 4:  Match Interests to Career activity.
Step 5: Utilize Research a Career Tool.
Step 6: Build list of potential careers.
Step 7:  Perform Search for College Tool.
Step 8:  Make a list of potential college majors.
Step 9:  Complete other Career Planning activities.
Receive bonuses on future Hollandcodes.com purchases.
Read more about the Hollandcodes.com Master Course
Life is a journey of discovery.  There are many choices and options.
The problems is finding the right tools to make the proper decisions.
When you evaluate career tools, look at the features that were offered –
Format
Cost
Strengths or Interests
Career Information
Training Requirements
Supplemental Resources
We have two new resources – RIASEC Inventory  & Transferable Skills Scale.


Format: On-Line, easy-to-use
Cost:  Low cost
Reading Level: High school student, college student, adult
Subject Area: Holland Codes, Interests, Transferable Skills, Occupations
Supplemental Resources:  Step-by-step videos and PowerPoint
Career Information:   Internet access to salary, training requirements, skills/ interests, job duties, job outlook
The RIASEC Inventory scores into six interest areas:  
Realistic
Investigative
Artistic
Social
Enterprising
Conventional
The Transferable Skills Scale identifies your strongest soft (TS) skills:
Analytical
Numerical
Interpersonal
Organizational
Physical
Informational
Communicative
Creative skills
Both tools match your results to potential careers.
Here is a video that provides an overview.
Read more about our online tools.
The Self Directed Search is one of the most respected and widely used career planning instrument in the world.
The NEW fifth edition of the SDS is designed to help clients learn about themselves and their career options. Whether they are college students choosing a major, veterans entering the civilian job market, or adults pursuing a career change, clients can use the SDS to learn more about occupations that match their interests, abilities, and personalities.
Like its predecessors, the SDS 5th Edition is based on John Holland's theory that both people and work environments can be classified according to six basic types: Realistic, Investigative, Artistic, Social, Enterprising, and Conventional. These personality types are known collectively as the Holland RIASEC model. The SDS asks questions about the individual's aspirations, activities, competencies, and level of interest in different occupations. From the responses, the SDS generates a three-letter Summary Code, which can be used to help the individual find his or her educational and occupational matches.
This  easy-to-use, comprehensive career exploration tool asks questions about the individual's aspirations, activities, competencies, occupations, and other self-estimates. The resulting three-letter Summary Code, which designates the three personality types an individual most closely resembles, can then be used to help the individual find his or her occupational match.
Features and benefits
Applies to all stages of life. The components of the SDS 5th Edition can be used together for educational planning and career development, as well as leisure and retirement planning.
Includes brand-new normative data. Normative data were derived from a nationally representative sample of 1,739 students and adults.
Is well studied and psychometrically sound. The SDS is one of the most thoroughly studied career assessment tools: the SDS results has been used in more than 1,500 studies.
Sets the standard for career assessment. Used by more than 35 million people worldwide, the SDS was originally written by John Holland, the creator of the popular RIASEC theory of vocational personality.
Uses a continually updated occupations resource. SDS Summary Codes are linked to occupations found in the Occupational Information Network (O*NET) database, a major occupational site used by consumers and professionals.
The New! The Occupations Finder-Revised Edition has a list of 1,309 occupations matched to Holland Codes.
Self Directed Search has the following assessments and Finders –
Source: PAR 2013