Archive for the 'career decision making' Category
Complete the form on our @careersocialmedia Instagram page –
The Hollandcodes.com Master Course is a training program for professionals who want to know master Holland Codes resources.
You will –
Receive key factors to determine the right inventory or test that meets the needs of your clients or students
Learn the three steps in the career planning process
Gain an understanding of Holland Codes as well as the interrelationship between Holland Codes, careers and college majors
Have access to the leading Holland Codes inventories or activities
Receive a supplemental career and college major exploration resources
After completing this course, you will –
Have a step-by-step guide to explore careers and college majors
Use the course to help your clients and students pinpoint interests and Holland personality styles.
Have strategies to help your students and clients discover who they really are with tools to understand their likes, dislikes, and interests
Know how to help your students and clients match their likes, interests, skills, and personality styles to careers
Have resources to find training programs that are a match to the careers that they are interested.
This course is the result of 20 years of experience researching Holland Codes assessments, tests, activities, and resources.
Course Activities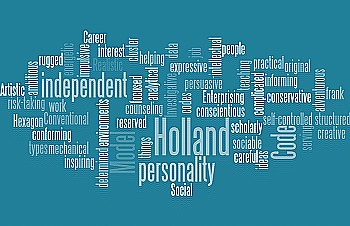 Here are examples of course activities –
Step 1:  Read the files in the Introduction module.
Step 2:  Read the activities.  Activities come with fact sheets and other resources.
Build Self Awareness
Understand Career Interest Groups – What do the scores mean?
Know RIASEC Personalities
Selecting the Right Training Program
Career Planning – Putting the Pieces Together
Step 3:  Complete the battery of Holland Code Inventories ($200 value)
Career Interest Inventory
PIC Career Survey
RIASEC Interest Inventory
Self Directed Search
Strong Interest Inventory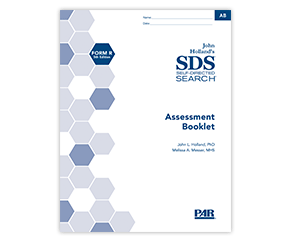 Step 4:  Match Interests to Career activity.
Step 5: Utilize Research a Career Tool.
Step 6: Build list of potential careers.
Step 7:  Perform Search for College Tool.
Step 8:  Make a list of potential college majors.
Step 9:  Complete other Career Planning activities.
Receive bonuses on future Hollandcodes.com purchases.
Read more about the Hollandcodes.com Master Course
Features of Most Popular Holland Code Career Tests
Touch on Thinglink interactive graphic!


Are you looking for resources?  Here are links to our favorite resources:
Format: On-Line
Reading Level: Youth/ Adult
Subject Area: Holland Codes, Interests, Occupations
Databases: Occupations and Colleges/ Universities
New!!!! Myers Briggs Type Indicator (MBTI)
Format: On-Line
Reading Level: Youth/ Adult
Subject Area: 16 MBTI types
Databases: Occupations and Colleges/ Universities
RIASEC Inventory
Format: Printed/On-Line
Reading Level: Youth/ Adult
Subject Area: Holland Codes, Interests,Abilities/Skills, Values
Databases: Occupations and Colleges/ Universities
Self Directed Search (Form R, Form E, Form Career Explorer)
Format:  Printed/On-Line
Reading Level: Youth/ Adult/ Children
Subject Area: Holland Codes, Interests, Occupations
Strong Interest Inventory®
Format: On-Line
Reading Level: Youth/ Adult
Subject Area: Holland Codes, Interests, Occupations
Career and Academic Counselor, Instructor, Speaker
Reproduced with permission from author
Minton, B. (2016, September 9).3 Questions You're Not Asking That Will Guide Your Career Choice. Retrieved from https://www.linkedin.com
Working with teenagers and young adults everyday who are coming to college is extremely rewarding, and educational to say the least. Being a career counselor, I have the task of helping students discover their education and career path. The one thing that I have come to discover in the process of helping them is their ideas about career are usually fairly vague.
That in and of itself is not the issue.  Most experts agree that as many as half of all college freshman have not solidified their major and/or career choice, and 75% will end up changing their path as they work towards their degree. Uncertainty is a completely understandable and expected aspect of being a new college student.
However, over time, eventually students will start attempting to gain more clarity on their vision for the future and it is here where the problems arise. Generally the first mistake they make is simply choosing a major or career path too hastily, rather than doing the necessary self-exploration. They feel compelled to simply "choose one", and unfortunately, it is this rush to decision that leads so many to change their majors two and three times before graduation. They simply didn't understand what they were getting into.
If they are in fact, taking some valuable time to process their decisions, they still can falter and get off track. How? By simply asking themselves the wrong questions.
Because we tend to associate our work and our careers with time spent (roughly a third of our adult life), one of the first questions students tend to ask is "Will I like what I'm doing?", or "Will I have an interest in it?". While interest is absolutely a necessary ingredient to career satisfaction, the question that needs to be asked is "Will this career give me fulfillment?". You can have interest in a lot of things but they may not fulfill you in a career unless you find the modality which allows you to combine both your interests and your values. Values are the key ingredient which most closely leads to fulfillment because they speak to your soul. They are characteristics of you that cannot be easily negotiated. Interests and values can conflict. If I have a value for autonomy and an interest in computers, I could end up feeling restricted because it may not give me the independence I need depending on the type of work and setting. So again, the deeper question is not what is just going to interest me, but what is going to fulfill me.
A second question students ask themselves often is "What do I want to do?". The reason this question is often not going to provide as much substance to their career choices is that is focuses more on activities rather than purpose. You can give anyone tasks to complete and they will do it……for a period of time. Eventually, the question will arise of why does it matter? Knowing what to do, works in the short term, but knowing why will ultimately make it last, because the why determines the level of investment by giving the activities a purpose. The key question that students must get to is "Why do I want to do…?"
The third question that tends to come up a lot is "What do I want to get?". Students are focused in on the perks of working: salary, vacations, retirement, advancement, independence, etc. The main reason why this is of less importance is simply because all of those things will change with time and location. How much money you think you should be earning will change as you advance. Technology will ultimately change how you work. Your level of advancement will change. You're colleagues will change. Everything in the labor market is moving at a tremendous speed and constantly evolving, thus whatever monetary gain you get from it, is subject to the same. The deeper question you have to ask is not what I want to get, but "What do I want to give?".
By asking yourself this vital question it ties into your fulfillment AND purpose on the deepest level of all. Giving is the ultimate sacrifice, and when we decide to give, we make the resolution that it is for a higher purpose than ourselves. What you choose to give the world is your way of making your unique mark which builds you up, plus it will provide you with more satisfaction than anything you could get, because you've fully committed to the purpose that fulfills you.
Additional note:  We hope that you enjoyed Brad Minton's article.  Get more information about career exploration tools!
Are you looking for solutions to answer the question "How do I make different career choices"?
Use our three career discovery steps to make right career choices.
Step One: Get a Clear Career Goal
The first step in making career choices is setting a career goal.
In order to set a career goal, you have to take inventory of yourself to determine what you can offer an employer.
You need to –
Build awareness, knowledge and understanding of our strengths, interests, abilities, and skills
List your ambitions, values, education, and experiences
Determine your job preferences –job duties, salary, geographic location, and work conditions
Step Two: Explore Career Options
In order to make a career choice, you will need to career exploration resources to gather the following occupational information –
Labor market
Work industries
Companies, organizations, or agencies
Specific careers
Use online career exploration resources to identify potential careers.
Step Three: Overcome Career Roadblocks
When you are trying to reach your goal, there may be obstacles.  You solve career problems by completing the following steps –
Identify educational and career planning obstacles
Create solutions or courses of action
Set achievable goals
Resolve conflicts
Commit to reach our goals
Problem solving should take into consideration personal interests, skills, values, and financial resources. Big problems are broken down into smaller, more manageable steps. Achievable goals result in the production of new competencies, attitudes, and solutions.
As an individual, you:
Set, formulate, prioritize, and rank goals
Clearly state our vocational interests, abilities, and values
Derive plans or strategies to implement the solutions
Make a commitment to complete the plans
Understand decision-making processes
Evaluate the primary choice
Consider a secondary occupational choice, if necessary
Decision-making processes include:
Develop a career plan
Identify potential occupations
Selecting appropriate educational programs
Figuring the costs of educational training
Considering the impact of career decisions.
Step Four: Execution
You execute your career plans when you use different strategies –
Reality testing
Social Media
Job Search Strategies – Resume Writing and Interview Preparation
Reality Testing
While implementing and, you translate vocational interests, abilities, and skills into job opportunities. You do reality testing by implementing the following strategies –
Informational interviewing
Networking
Job shadowing
Internships
Part-time employment
Full-time employment
Volunteer work
Social Media and Networking Tools
Networking can help you validate your career choices.  You can use a variety of social media tools to learn and connect with professional associations and potential employers. Major networking social media tools are –
Instagram
Twitter
Linkedin
Facebook
We are specialists in career social media.
Ready to assess your interest and skills…
Summer is a time for Reflection, Growth and Renewal
 Take the time to reevaluate where you are and what you are doing.
What are your interests, abilities and skills?
Do those interests, abilities and skills match your current job?
If not, is it time to make a change? What are your plans to reach your career goals?
Trying to make a decision, but there are so many choices.
We are providing you with information about the top 5 career tests .  All of these resources will help –
Build awareness of the interests, abilities and skills.
Provide resources to explore careers. Learn about salaries, job duties, job outlook, training requirements, and more.
Research colleges to find our information about admission requirements, available programs, tuition, learning options (on-camous or online), payment options, scholarships, and more.
Format: On-Line
Reading Level: Youth/ Adult/ Children
Subject Area: Personality Styles, Occupations
Format: On-Line
Reading Level: Youth/ Adult/ Children
Subject Area: Holland Codes, Interests, Abilities/Skills, Values
Databases: Occupations and Colleges/ Universities
Format: Printed/On-Line
Reading Level: Youth/ Adult/ Children
Subject Area: Holland Codes, Interests, Occupations
Format: On-Line
Reading Level: Youth/ Adult/ Children
Subject Area: Holland Codes, Interests, Occupations
Format: On-Line
Reading Level: High school student, college student, adult
Subject Area: Holland Codes, Interests, Occupations
Databases: Occupations and Colleges/ Universities

Best Buy

:  Immediate access, customizable, comparable to more expensive inventories
We are here to help you at explorecareersandcollegemajors.com!